An incredible lawn in a week
Hydroseeding gives you a perfect lawn at a cost less than laying down sods and is far more effective (and faster) than traditional seeding. Hydroseeding gives an incredible, uniform look to a perfect lawn.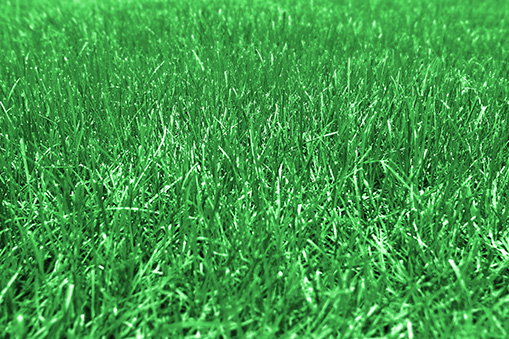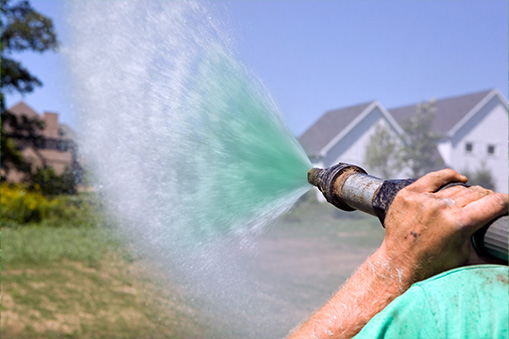 The benefits to hydroseeding
Extremely fast results
less work than laying sod
far more reliable than traditional seeding
provides a more uniform look
you choose the grass type you want
far more efficient than traditional seeding
Hydroseeding is a process where high-quality grass seeds, mulch, water, fertilizer and all natural biostimulants are premixed in what is referred to as a 'slurry'. Often, green dye is added into this slurry to help ensure all parts the coverage area has been seeded.
Sometimes called hydromulching, hydroseeding is the perfect seed recipe  of fertilizer to boost growth, mulch to bond the seeds to the soil and protect them from the wind or excess sunlight. The mulch also adds extra nutrients as it decomposes over the growing grass.  biostimulants are typically used by contractors to stimulate grass seeds. Biostimulants are where the accelerated growth comes from. Biostimulants are not fertilizers; they are not providing the new grass nutrients. Instead, they compliment the cultivation of organisms in the surrounding soils. Our all natural mixtures are made up of diverse formulations of compounds, substances and micro-organisms that help improve grass strength, quality and the size of yield.
How our hydroseeding works
Step 1: select the type of grass you would like to have
Common types include blue grass, fescue, rye grasses, Bermuda, Bahia, centipede, native grasses, and more.  We will provide you with the options.
Step 2: perform a soil test
We want to make sure your yard has good soil for the grass to grow on. If your ph levels are off we can easily correct this.
Step 3: prepare the ground
Considering you will have beautiful grass it is best to make sure the ground is raked level and free of weeds or other things that will  prevent the grass from looking perfect.
Step 4: add fresh topsoil
We recommend adding two inches of topsoil mixed with some compost to have your lawn a base of nutrients for the best results.
Step 5: spay the slurry
The green dye in the slurry will show you where your grass will grow.
That's it. Within days you will see grass. With a couple weeks you will be mowing and showing off your beautiful lawn.